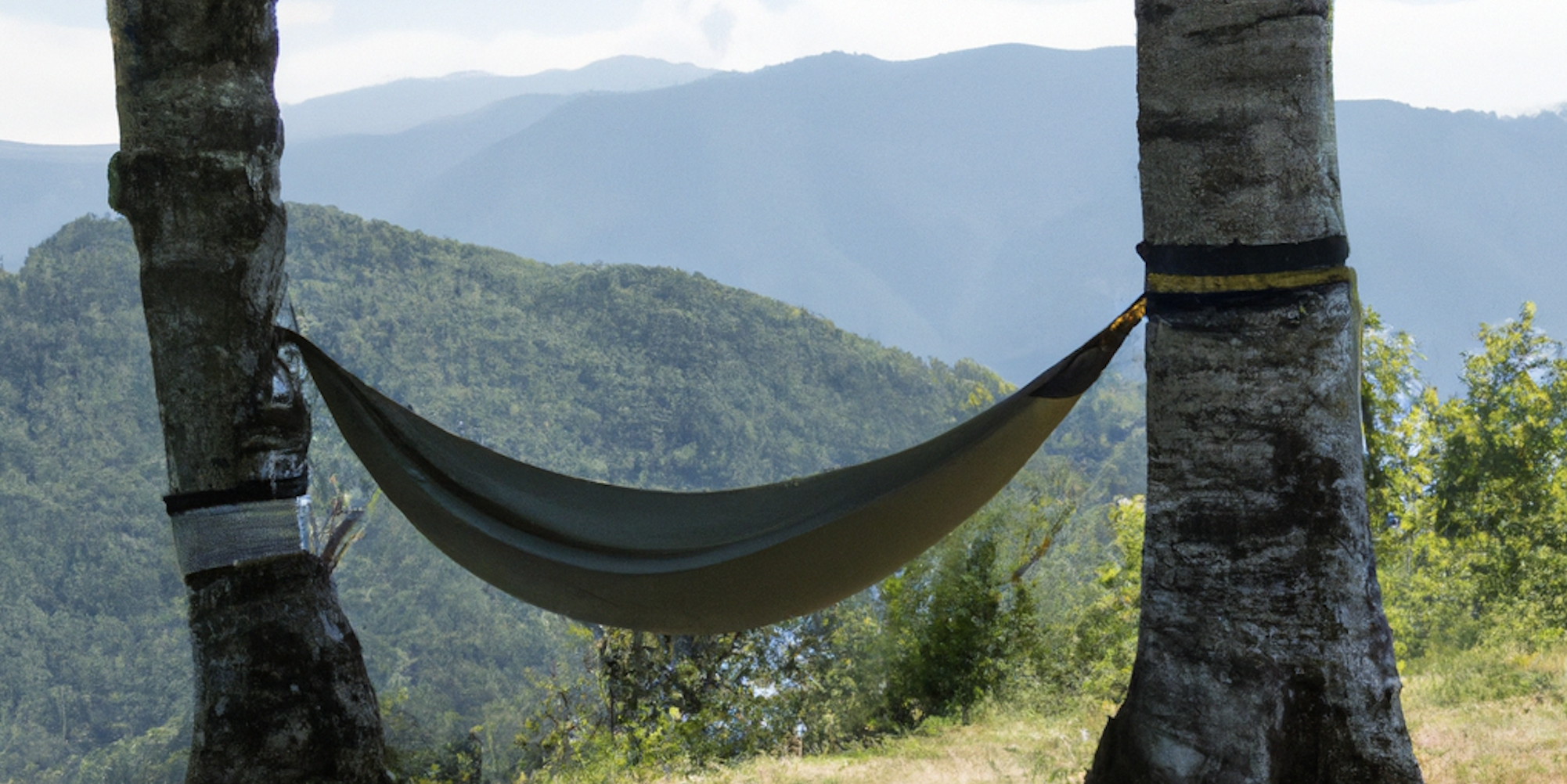 How to Get Started with Hammock Camping
Dipping your toes into the world of camping can feel both thrilling and overwhelming. Among the many choices you'll face, one stands out: traditional tent or the increasingly popular hammock camping? Hammock camping isn't just a trend; it's an innovative approach to outdoor sleeping that prioritizes convenience, adaptability, and a unique connection to nature.
While tents have their merits, hammock camping offers a lightweight and efficient solution that can often be more comfortable, especially on uneven terrains. Ever tried setting up a tent on a sloped forest floor or a rocky hillside? Trust me, it's not the epitome of comfort. In contrast, with a hammock, all you need are two sturdy trees spaced just right, and you're set for a cozy night under the stars, gently swaying with the evening breeze.
But, like all camping methods, hammock camping comes with its own set of considerations. Finding those perfect trees is paramount, ensuring they're both close enough for your hammock's length and robust enough to safely support you.
If you're intrigued by the idea of floating in nature, then you're in the right place. Let's embark on this journey together, helping you make an informed and confident choice for your first hammock camping experience. Welcome to the elevated world of camping!
What Gear do I need for Hammock camping
Camping in a hammock requires only a hammock and a suspension system at the bare minimum. Here is what a full gear list for a hammock sleep system might look like.
hammock
hammock suspension
bug protection (optional)
weather protection (optional)
Choosing a Camping Hammock
Hammock selection is going to focus on 3 factors
A single hammock is good for single campers. A double could accomodate 2.
Weight is going to vary based on the brand and the material. This will be a bigger factor if you are planning on using your camping for backpacking purposes where every ounce matters. If ultralight is not your concern, the variation between brands will probably not be a very important factor.
My personal recommendation for durability is to choose a reputable brand and treat it well. I recall an incident where I pulled the fuel line on my dirtbike to give a little bit of gasoline to the campers in ths site "next door" to me. I poured a little bit (maybe a quarter cup) in a small container, offered it to my neighbors, and went on my way…
Foolishly, I assumed they would know that they are supposed to pour the gas and then use a long stick with some kindling on the end to safely light the gas from a distance. Instead, my neighbors splashed their smouldering campfire with the gas like a champagne champagne bottle at a nascar victory celebration.
The fiery plume illuminated the campsite and the whoosh was heard all over. The fireball ignited their poor hammock and burned a hole straight through it (not very much gas made it in the firepit)
Long story short, hammocks are usually thin, lightweight, and not very fireproof. Treat them with care
Also, never start a fire with gasoline. And don't assume other people know how to do it safely eiter.
Choosing camping hammock suspension
If knot tying is your thing, then rope is always an option.
If knot, then most hammock manufactureres offer a simple strap-based suspension system. Usually it runs aroun a tree, through a loop at the end of a the strap, and the hammock hooks into another loop at the other end of the strap.
Like most hiking gear, you will want to balance durability and weight. There are more $$$ ultralight systems. There are less $ and bulkier strap system.
I always reccomend a reputable brand.
Choosing camping hammock bug protection
Depending on the time of year and your location, you may want to consider investing in a bug net. Some hammocks already have bug net built in, other hammocks do not!
If you are the unlucky camper who hosts the midgnight mosquito buffet, then YOU ARE GONNA HAVE A BAD TIME.
Not to mention, other sorts of creepycrawlies can march across your suspension system to get in bed with you. Use protection!
Nonethless, I have camped countless times in the cooler mountain weather (away from standing water) and had no problem with the bugs. Other times, I have woken up to a blanket of the hugry buggers all over my net (and I was very thankful I used it).
Choosing camping hammock weather protection
Do you trust the weather channel?
A surprise rainstorm presents a serious hypothermia risk. also, it can just spoil the fun.
A rainfly is the best way to shield yourself from the elements when you are hammock camping.
Unless the weather is guaranteed to be good (and when is anything a guarantee outdoors?) or you have a backup plan (sleep in the car) then consider investing in a rainfly.
Where to set up a hammock
Between two trees, duh!
I avoid standing water (bugs), anthills, or trees that show signs of animal activities. I pity the camper who picks a bears favorite itching post as their overnight accomodations!
Look out for poison ivy and other dangerous plants underneath your hammock.
It isn't rocket science, and don't be afraid of a little trial and error.
My recommendation
Sign up for the Eno Mailing List where they run occasional sales.
Eno is a reputable brand that has worked well for me and thousands of others!
Grand Trunk also makes quality stuff for a fair price!
Packing up
Navigating the world of hammock camping might seem daunting at first glance, with a myriad of choices from selecting the perfect hammock, to understanding suspension intricacies, ensuring protection against those pesky bugs, and safeguarding against unpredictable weather. However, as with any adventure, the initial steps are about learning and discovery.
You've now armed yourself with the knowledge of what to look for in hammocks and their accompanying gear. And remember, while brand recommendations can serve as a helpful guide, the best choice is always one that caters to your personal needs, comfort, and budget.
As you embark on this airborne camping journey, may you find joy in every sway, peace in every rustle of the leaves above, and satisfaction in knowing you're well-prepared for a memorable outdoor experience. Happy hammocking!