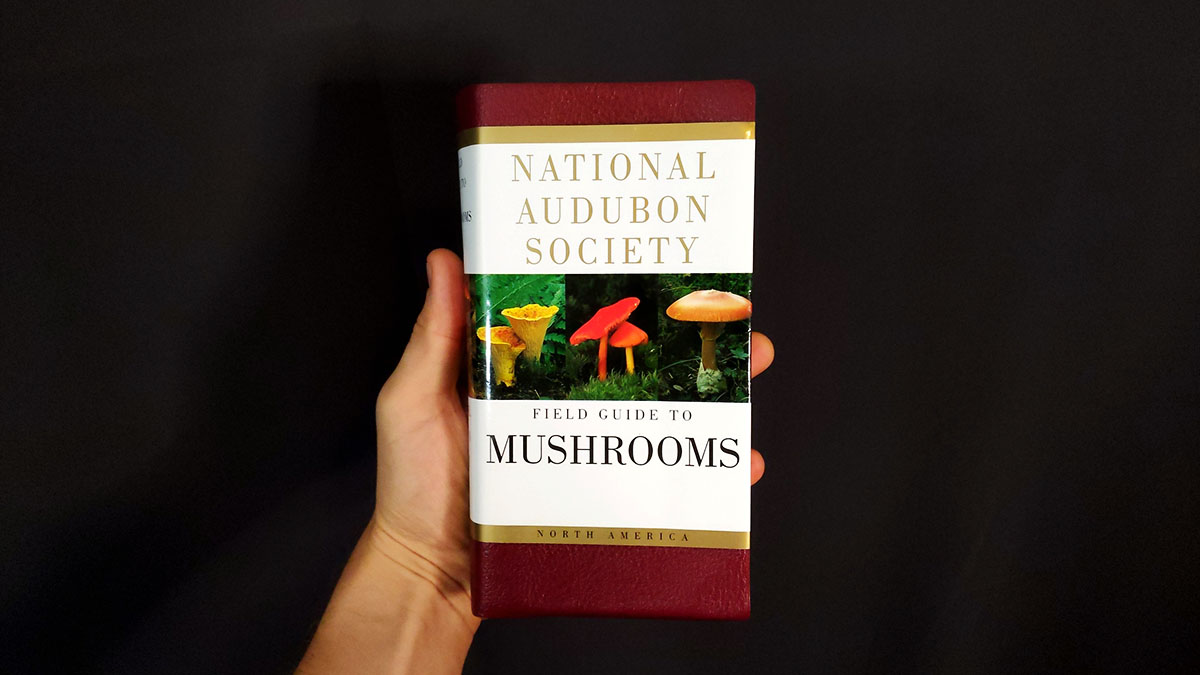 The Ultimate List of Field Guides for the Southern Mushroom Forager
Every mushroom hunter has a field guide! It is such an important tool for a forager. If you are enjoying nature and you find a mushroom, then your mycology field guide can give you the clues to know "what kind of mushroom is this?"
You do not want to mistake a deadly mushroom for a delicious gourmet mushroom, so it is important that your field guide gives you all of the information you need to correctly identify a wild mushroom.
Note: you can still make mistakes ID'ing a mushroom even if you use a field guide, so it is important to never eat a gourmet mushroom you find in the wild unless you are 100% certain about its identification. Foraging with a mushroom club is a great way for newbies to learn the skills and reduce the risk.
A mushroom foraging guide is an organized collection of pictures and information that help you identify a mushroom. Most foragers will carry at least one guide and many carry two or three.
This guide is going to look at 3 field guides that are reasonably priced, scientific, and certain to help you identify mushrooms more accurately during your next forage!
A Field Guide to Mushrooms of the Carolinas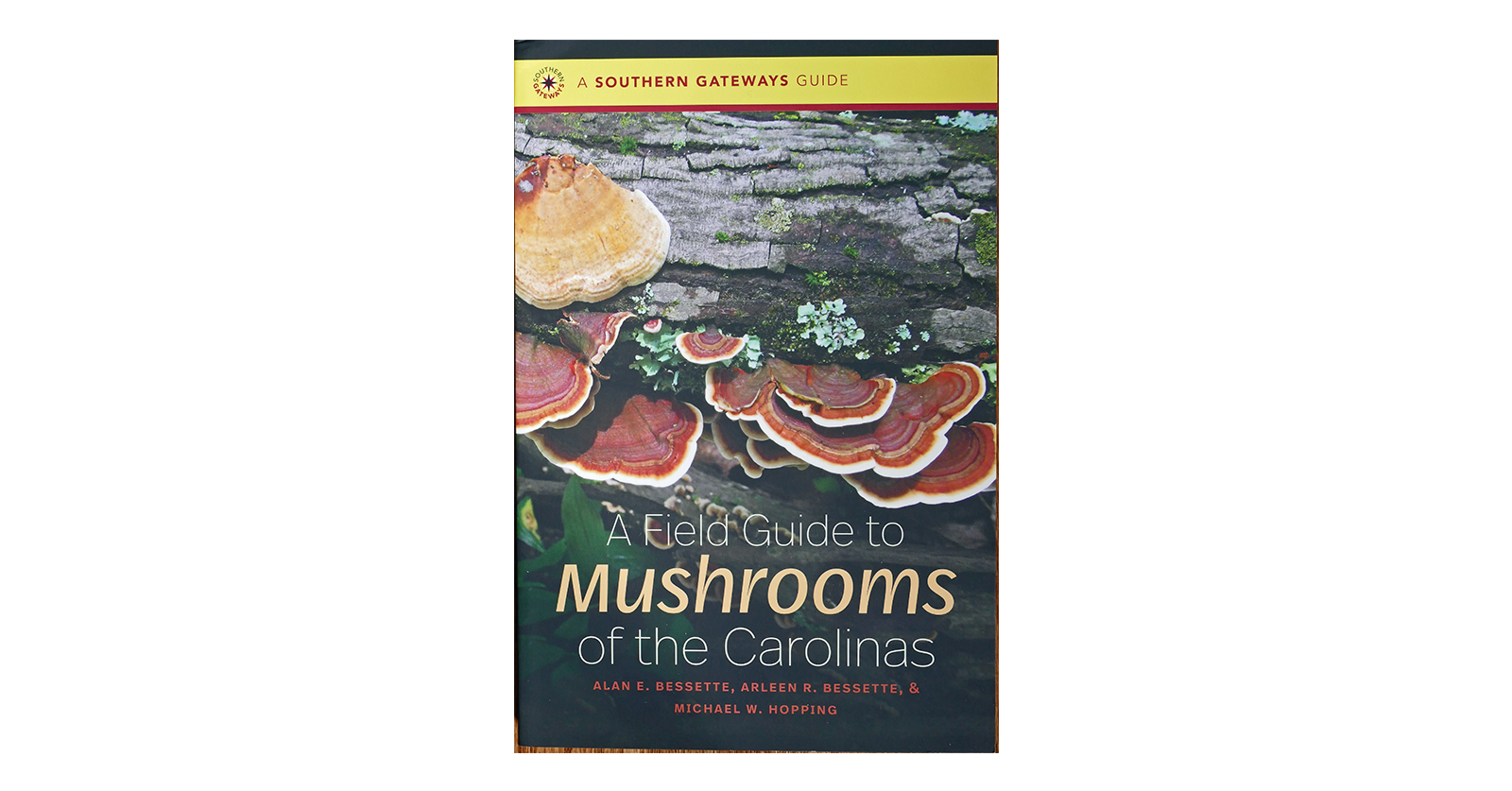 A Field Guide to Mushrooms of the Carolinas on Amazon
This guide deserves a top spot on the list. The authors Alan and Arleen Bessette are experts in the field, and participants in the mycology community.
Don't let the title fool you – this guide is very useful for any forager in the Southeastern united states.
Just listen to what a member of the mycelium society community had to say.
It has excellent internal references to learn more. lots of guides are a bummer because of course they can't cover all the species, and it takes space to say "compare to xyz, which you can only find on the internet". but this book does so. that has taken me from "meh" IDs based on a fuzzy match with a book to a confident ID with species that are similar, but didn't make the final cut. But mostly, it's just an all around friendly guide that is affordable and usable
National Audubon Society Field Guide to North American Mushrooms
Consider Audubon's mushroom guide to be the classic field guide!
This mushroom identification field guide includes color photos and identification characteristics for over 700 mushrooms in the United States! Read descriptions, edibility status, growing season, natural habitat, geographic distribution, imposter mushrooms, other names, and uses for each of the species.
The Audubon field guide covers a geographic range of all across the United States, so it is a great way to start learning about a wide range of common mushrooms.
National Audubon Society Field Guide to North American Mushrooms on Amazon
This is the guide that I personally use, and it has been great for identifying a variety of mushrooms in the wilderness. Another great thing about this resource is that it is a small book so it fits nicely in a little backpack pocket or drybag while I am outdoors.
Mushrooms of the Southeast
Mushrooms of the Southeast deserves a spot on this list because it focuses on our favorite region for mushroom foraging. You can find many of these autumn appalachian foraging mushrooms here. It illustrates 330 species and describes over 1,000 species.
This mycological field guide covers the following states:
Florida
Alabama
Arkansas
Georgia
Kentucky
Louisiana
Maryland
Mississippi
North Carolina
South Carolina
Tennessee
Virginia
West Virginia
This is a good guide for a regional mushroom hunter who is very dedicated to the skill. You can learn about species that are unique to the Southeast, but this guide might be less useful in other places.
Mushrooms of the Southeast on Amazon
The size of this book is a little bit larger than the Audubon guide, but it could still fit in a daypack!
Audubon Society Field Guide to North American Trees: Eastern Region
Did you think this list was only for mushroom identification books?
This tree identification field guide is helpful to mushroom foragers and here is why…
The substrate that mycelium forms on is an important characteristic to identify the mushroom! That is because certain types of mushrooms grow exclusively on one or a small number of species of trees.
If you learn how to identify the trees that mushrooms like best, then you can hunt your preferred mushroom with even more accuracy.
Audubon Society Field Guide to North American Trees: Eastern Region on Amazon