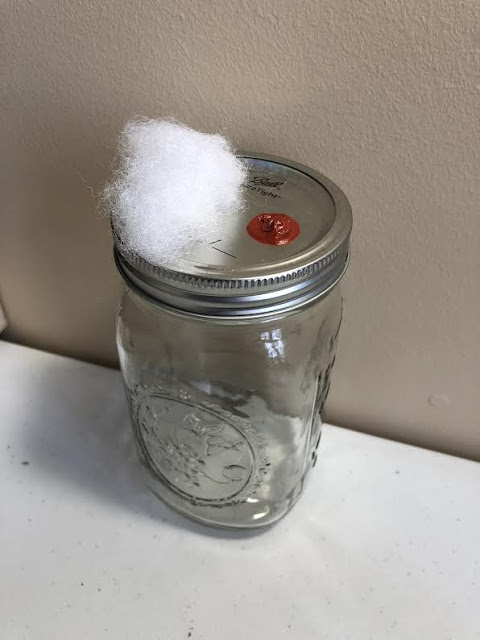 3 Steps | Make 24 DIY Grain-Spawn Jar Lids for $29.
Liquid cultures are HUGE game-changers when it comes to growing your own mushrooms. With it, you can produce your own mushroom spawn without the need for a laboratory or a fancy flow hood!
This makes mushroom cultivation easy, successful, and affordable!
When making spawn via liquid culture, you inoculate with a syringe and never have to open your grain-spawn jar! This means your substrate NEVER has to be exposed to the outside environment after sterilization. This is in contrast to more traditional methods for spawn production that have much higher rates of contamination and require laboratory-like conditions.
Sterile Mushroom Grain Jars and The Self-Healing Injection Port
In order to do this, you will need specialized jar lids with a self-healing injection port. While these CAN be purchased prefabricated, they are also incredibly easy and cheap to make at home!
What is a self-healing injection port?
It is a small piece of high-temperature silicone placed on the lid of a jar used for the injection of liquid culture.
It is the piece of material that is penetrated by the liquid culture syringe. After the syringe is pulled out it "heals" itself and becomes sealed, so no contaminants may enter the substrate.
What is an air exchange filter?
You will also need to install a simple air filter made from pillow stuffing. This gives your newly inoculated culture the air exchange it needs to grow. It also acts as a filter to keep out other contaminants.
3 Steps to Make Grain Spawn Jar Lids For Liquid Culture
Materials Needed
Drill with drill bits 1/4" and 1/2". Alternatively, you can use other tools to make similar size holes.
Hi-Temp RTV Silicone available on Amazon for less than $15.
Polyfill Pillow Stuffing available for around 10$ on amazon. You can also use material from an old pillow.
Mason Jar Lids around $7 on Amazon for a 24 pack.
Total Cost: Around $30 if all equipment is purchased new.
1. Drilling Holes
The first step just involves taking your jar lid and drilling two different size holes. The Filter: One hole will be larger (1/4") and located in the center of the jar lid. This is where you will place your pillow stuffing to make a breathable filter. The Self-Healing Injection Port: The other hole is smaller (1/8") and located near the rim of the lid. Here you will swab a small dab of high-temperature silicone.
2. Applying The Silicone for The Self Healing Injection Port.
Place a small "dab" of silicone on the top surface of the jar lid just big enough to cover the 1/8" hole you drilled. With a slightly moistened finger, apply pressure on the silicone to flatten it against the jar lid. Some silicone will be pushed out the other side. Apply pressure onto the silicone on the underside of the jar lid, flattening it onto the bottom surface. Allow to dry for +12 hrs.
3. Insert Polyfill To Make The Filter
Take a wad of Polyfill about the size of your thumb and fold it in half to condense it. Stuff the Polyfill into the 1/4" hole and pull it down from the other side. It should only stick out a 1/2" or so from the surface of the lid.
And Voila, Your Jar Lids are Ready!
How many times can I reuse a grain jar filter lid?
Just remember you can only reuse your injection port around 10 times before you start having an increased risk of contamination. Since the process is so easy some growers prefer to remake their injection port every 4-5 inoculations to avoid injury!
Other Tips and Techniques