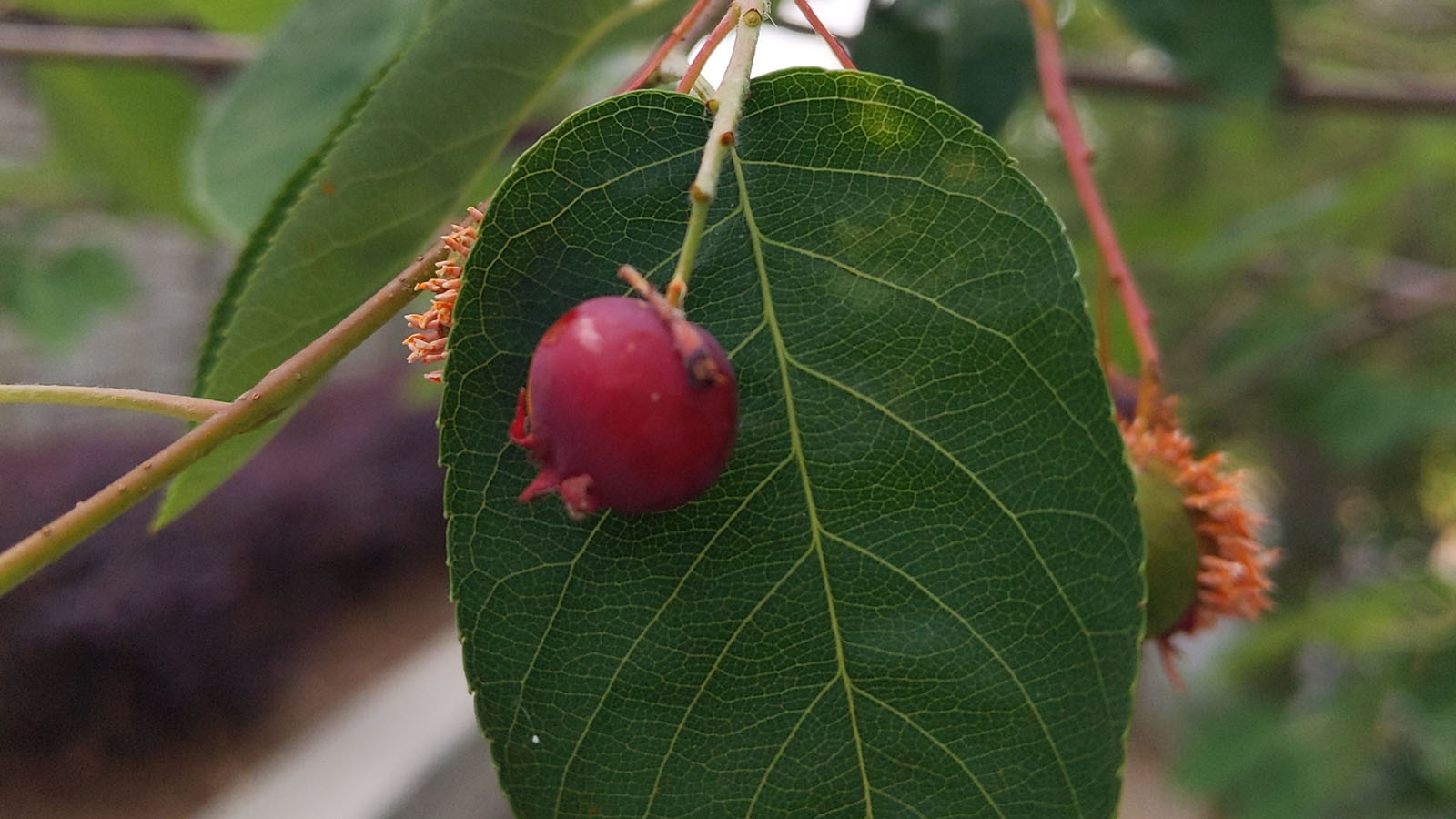 Foraging Serviceberries in Atlanta
Amelanchier is a genus of 20 species of deciduous shrubs and small trees. They produce an edible fruit in the spring time, so they are desireable to foragers and good for wildlife.
Where do Serviceberries grow in the United States?
This plant grows all across the United States. At least one species is native in each state except for Hawaii.
I went looking in Atlanta Georgia to locate a serviceberry plant.
Serviceberry plants like environments that have good drainage, good air circulation, reliable water (even during droughts), and appropriate soil.
I saw them planted in open areas and at the edge of forest walls.
I located the one in the featured image above in Freedom Park in Atlanta. The berries are red, they are not yet ripe. Berries turn deep purple as they ripen.
What is Serviceberry rust?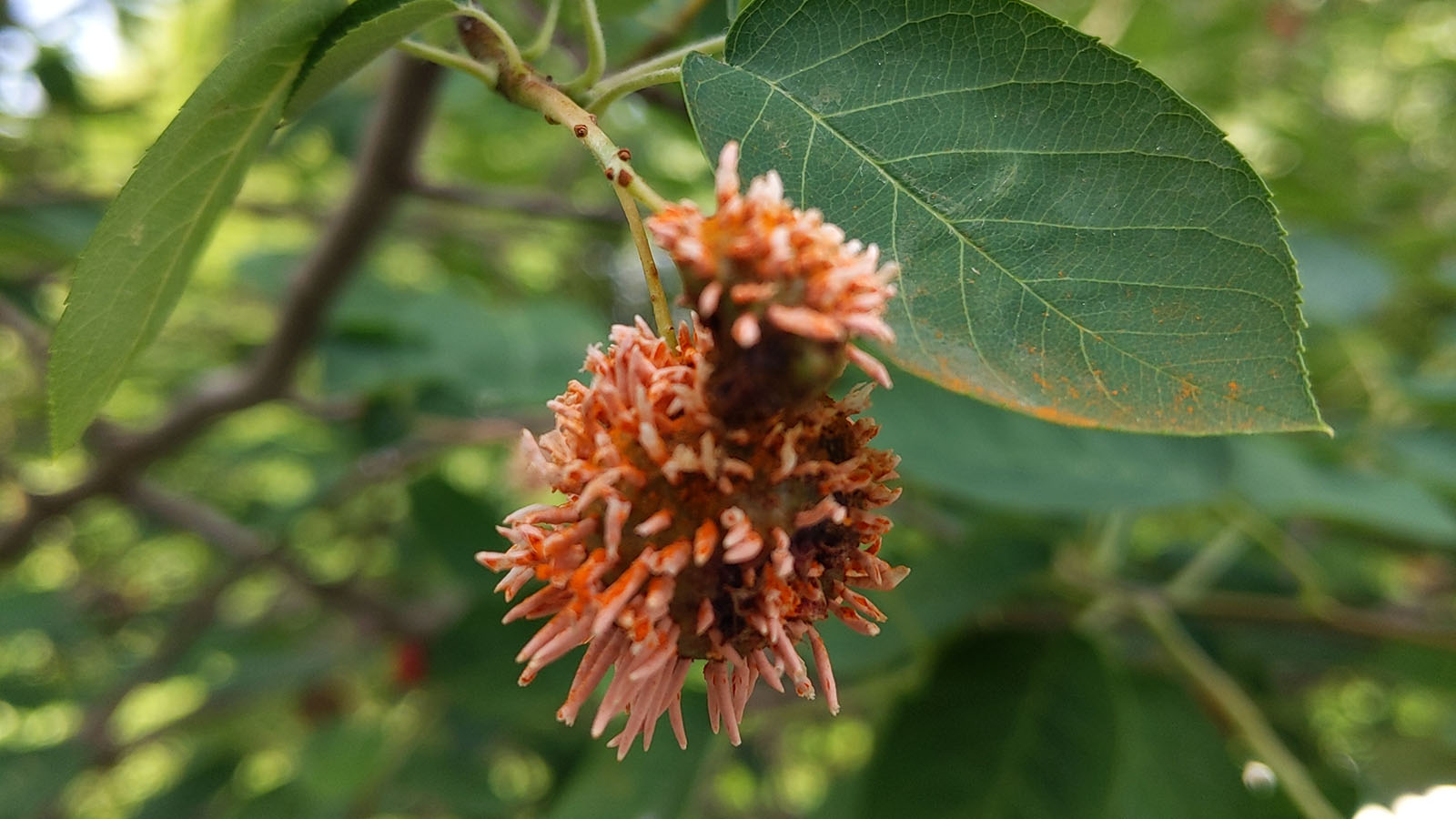 Rust on a serviceberry plant in Atlanta Georgia
Rust is a fungus that will ruin the fruit of your ripened overripened serviceberries. It turns the fruit orangey-yellow.
The only good news is that the rust does not harm the plant… just the fruit!
During my walk, all of the trees I observed were severely affected by the rust.
What can I do about rust?
Hope for less rain next year
Harvest ripened and overripened berries
Remove branches and leaves with rust